Contact Cheryl

(209)367-5930

Cell: (209) 200-2147

Email: Chyler06@gmail.com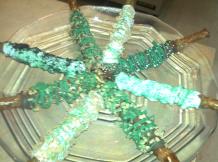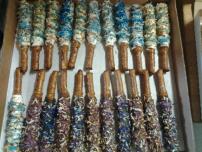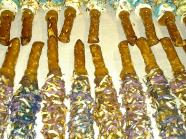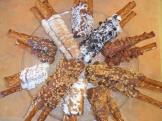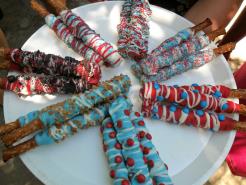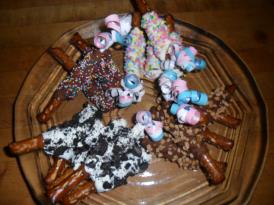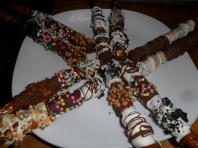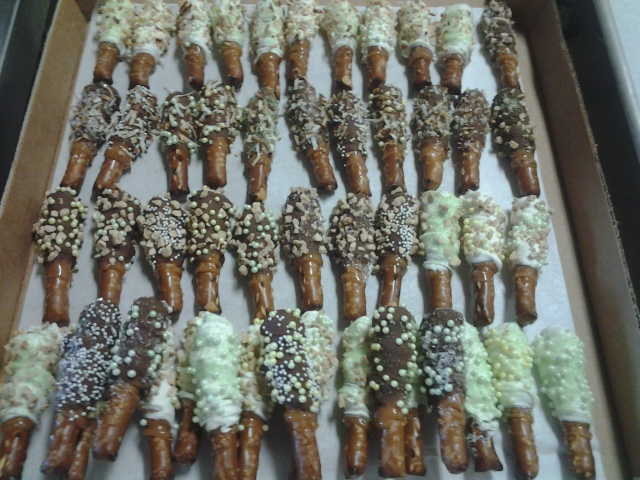 All of my pretzels are covered in caramel, covered again in chocolate then topped with a variety of toppings!!

Pretzels are a great addition to any party or event! WEDDINGS, BABY SHOWERS, BRIDAL SHOWERS, SPORTING EVENTS, BIRTHDAY PARTIES, OFFICE PARTIES, GIFTS AND MORE!!

Contact Cheryl for more information on placing orders and/or pricing!! I would love to hear from you!

For special occasions, holidays etc. I love working with what's in season and what goes well with the holidays! If you have any specific colors, or themes PLEASE feel free to ask for a special design! I love putting creativity into my pretzels!!!

Place your holiday orders now! Gift bags available for the holiday season! Gift bags include 1-3 pretzels in each bag and are tied with ribbon. Call to ask about more details or to place that special order~